Overview
Revolution provides a full range of collection services across the Lower Mainland of British Columbia, from West Vancouver to Hope. We own and operate a large fleet of Front-End, Roll-Off, and Rear-Load vehicles which service tens of thousands of customers and containers. Simply put, we have all the right equipment to provide any solution you might ever want.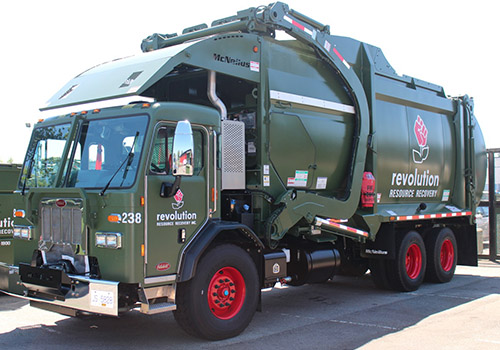 Front-End Vehicles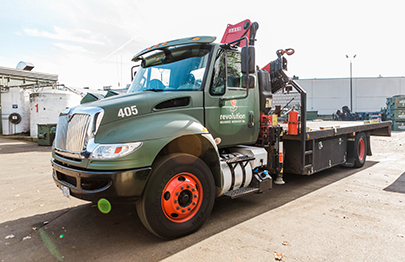 Roll-Off Vehicles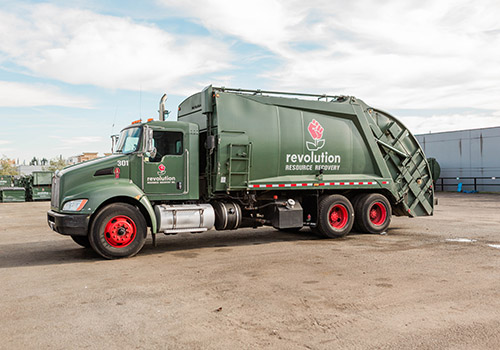 Rear-Load Vehicles
What makes us different
We are renowned for our timely, consistent service. We route our trucks from three separate operations centres across the Lower Mainland; one in each of Vancouver, Surrey, and Abbotsford, so  it's a quick trip to and from your business. Also, all our customer service representatives and dispatchers are local so they know the region like the backs of their hands. You'll never find yourself speaking to someone in a central call centre halfway around the world. You're here and we are here for you.
But what makes Revolution so very different is how we employ our unique resources and customize our resources to fit your specific needs. It all starts with an unparalleled $150,000,000 investment in our unique network of strategically located Resource Recovery Parks where we take all your materials to be recycled. No one else has anything comparable.
A revolutionary solution to resource collection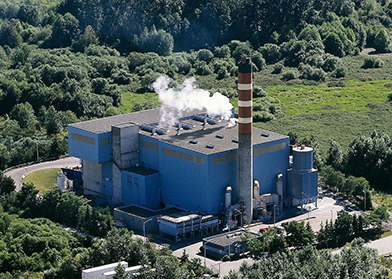 All the others are stuck taking waste to a bloated and inefficient government bureaucracy run by Metro Vancouver that only profits from either incinerating your garbage or dumping it into a landfill. They have absolutely no financial motivation to actually recycle anything. The same is true of provincial programs like Recycle BC that collect your multi-family residential material in a complicated array of totes where much of what you try to carefully source-separate becomes grossly contaminated and ends up either being burned or buried.
Our revolutionary solutions mean fewer containers jamming up your premises, blocking your alleyways, and stealing valuable floorspace. You forever rid yourself of those confusing, ever-changing signs that tell you what needs to go where. You say goodbye to scores of flimsy, stinky plastic totes and boxes. You personally do a lot less work handling messy, yucky stuff and finally get to focus on living your life and running your business. Your staff can go back to doing what you hired them to rather than what some lazy garbage or recycling company guilts them into.
Nothing you produce is ever considered waste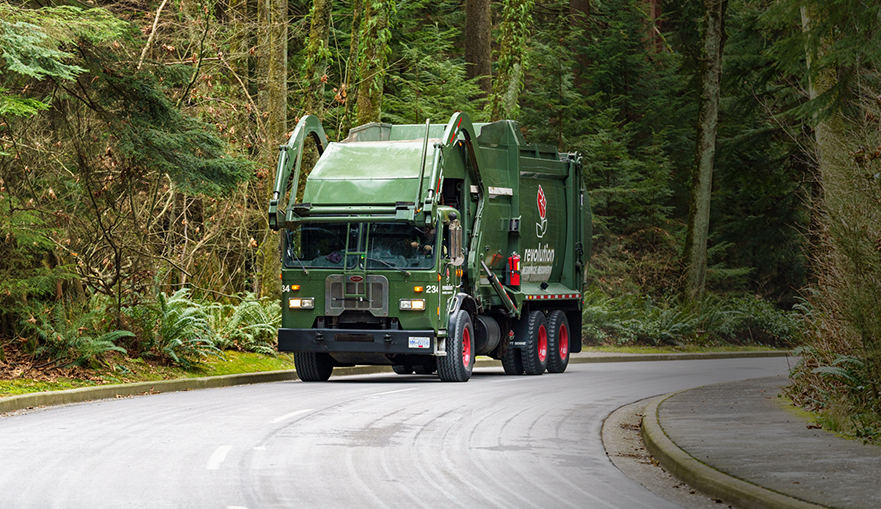 When dealing with us, nothing you produce is ever considered waste because we never give up on it. We take it directly to one of our remarkable Resource Recovery Parks and scour through it until we get out everything that is useable. What is truly astonishing is with our systems. Our customers consistently achieve diversion rates of more than 80%; double that of the antiquated source-separation only guys use.
In truth, Revolution has no competitors. Our services are unique. We will save you money. We will simplify your life. Together we will Protect Earth™.
For more information and to arrange a professional consultation please contact us.
Contact Us
Very impressed with the service and value.
We have recently switched over to Revolution Resources Recovery for all waste streams in one of our locations and are very impressed with the service and value we are receiving.  Since switching over, we have had to change some of our services and I have had the pleasure of working with their Customer Service rep, Kayla F in making these changes.  Kayla has been so helpful and courteous and her professional service has made for a fabulous and seamless transition.
James Ellis
Great services and pricing!
Great services and pricing!  The Sales Consultant has done a great job in consolidating all the services we need for different locations under one fantastic group package and save us a big sum.  Their Customer Service team are also very helpful too!
Clara Cheng
I highly recommend them.
I have been working with Mark and his team at Revolution Resource Recovery for over a decade, and I highly recommend them. Their bins are kept exceptionally clean and the service is second to none. I know first-hand that they give back to the community through various programs and initiatives and they are always willing to work around a business's specific needs.
Waste removal and disposal has become a hot topic and is very important, and Revolution Resource Recovery has implemented standards that are second to none. Whether you are looking for a waste management company for the first time, or are considering changing from your existing one, I highly recommend giving Revolution Resource Recovery a call before looking elsewhere.
Teri James