Industrial, Commercial & Institutional
Revolution provides collection services to every size and type of business. No one is too large or too small. We can handle all manner of solid material that your business generates, saving you money and headaches along the way.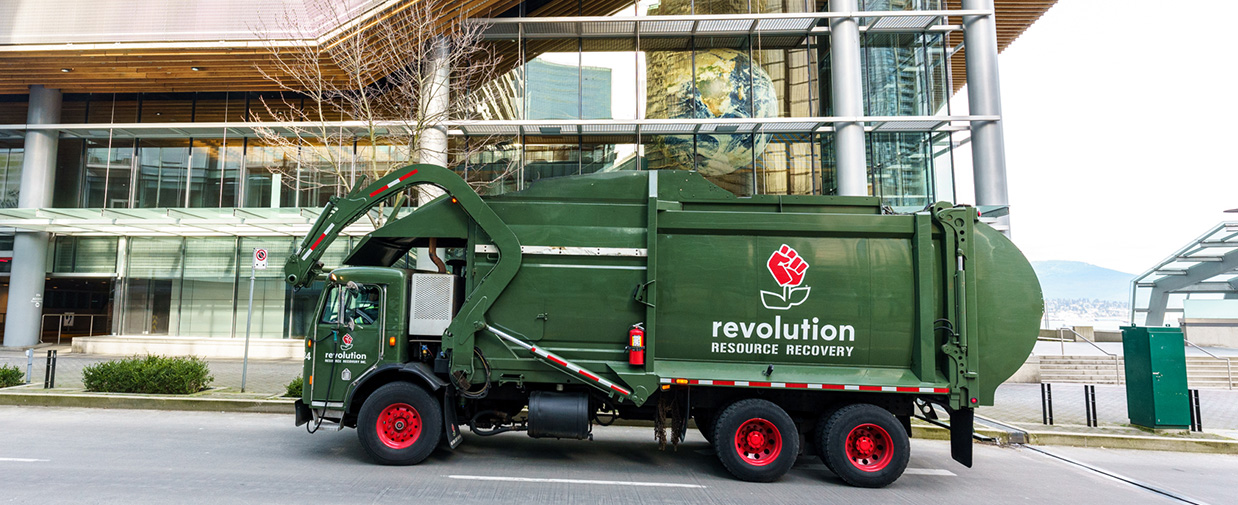 Our Equipment
Our Front-End trucks service containers from 2 to 8 cubic yards.
Our Roll-Off trucks drop off and pick-up containers from 10 to 40 cubic yards.
We also provide a Low-Profile service for compactors and cans in underground parking garages and other areas with restricted access.
Our Rear-Load service deals with unique situations where smaller containers are necessary due to limited space or other restrictions.
We pride ourselves on our more than 30-year record of prompt, high-quality service. When we sign a contract with you, that is our commitment to do what we promise and we take that very seriously.
We are not going to deluge you with a dozen or more little "totes" and ask you to do all the work. We simply request you to put your organics in a clear or otherwise compostable plastic bag which is placed in a large "Organics" bin.  Everything else goes into another bag or bin marked "Commingled Material". If you have a particularly large volume of cardboard, we will provide you a separate container for that. If you don't have the space, it can go in the Commingled Material container, too. You will note that we have not mentioned a "garbage" or "waste" container. That is because when you deal with Revolution, nothing is ever considered discarded or abandoned by you. We are going to pick through it until we get everything of value out.
We will work with you to conduct a waste audit and then right-size the containers and frequency of service. You don't want to have to drag bins out of your underground parking more often than absolutely necessary. If a low-profile compactor is the answer, we can sell, rent, or lease you one, too.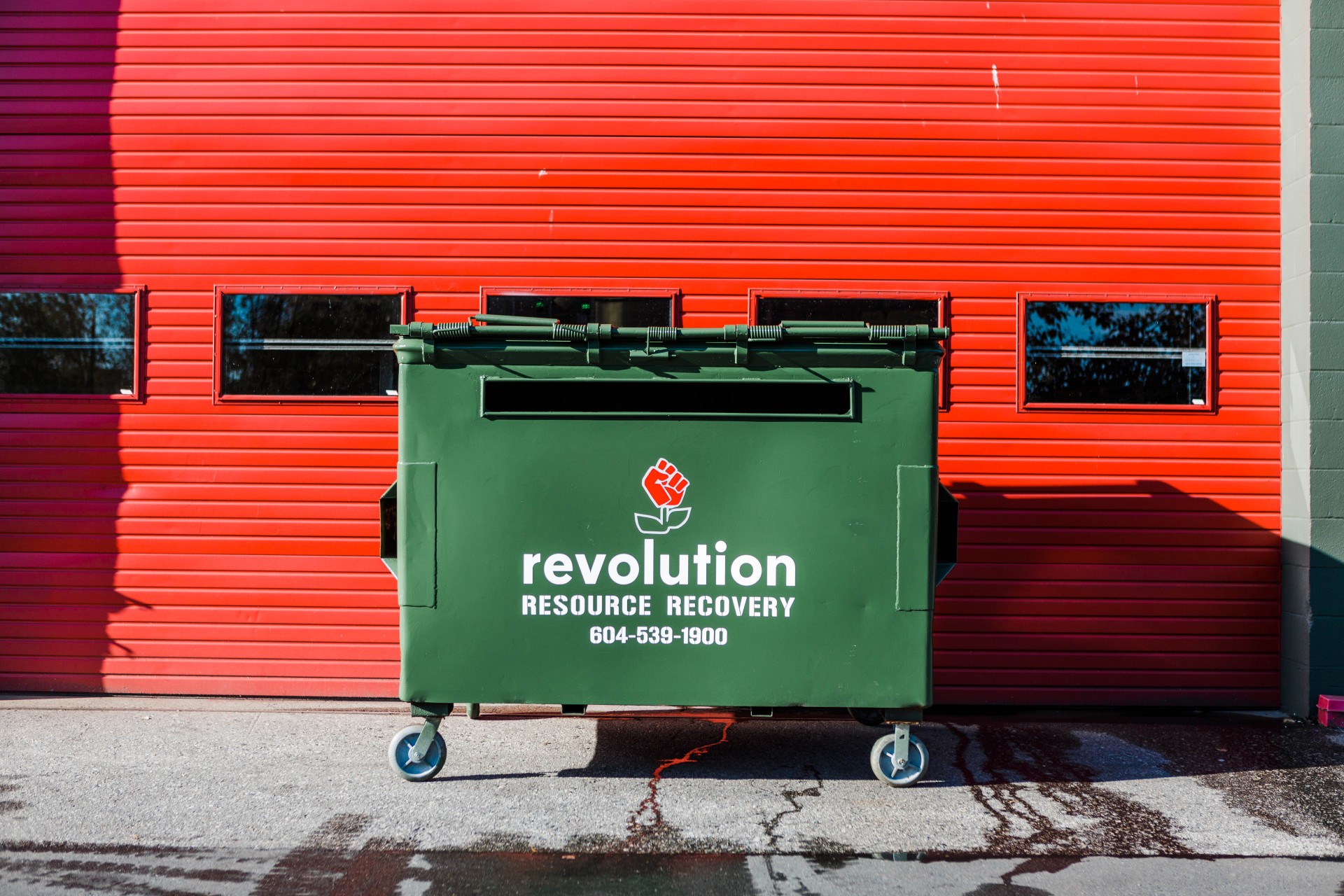 Less work and trouble for your residents. Less cost and trouble for you. Real recycling rates that exceed 80%. How can you ask for more?