Multi-family residential buildings pose unique challenges. The first is that there are a great number of generators of varying commitment levels, flowing material to a central collection system.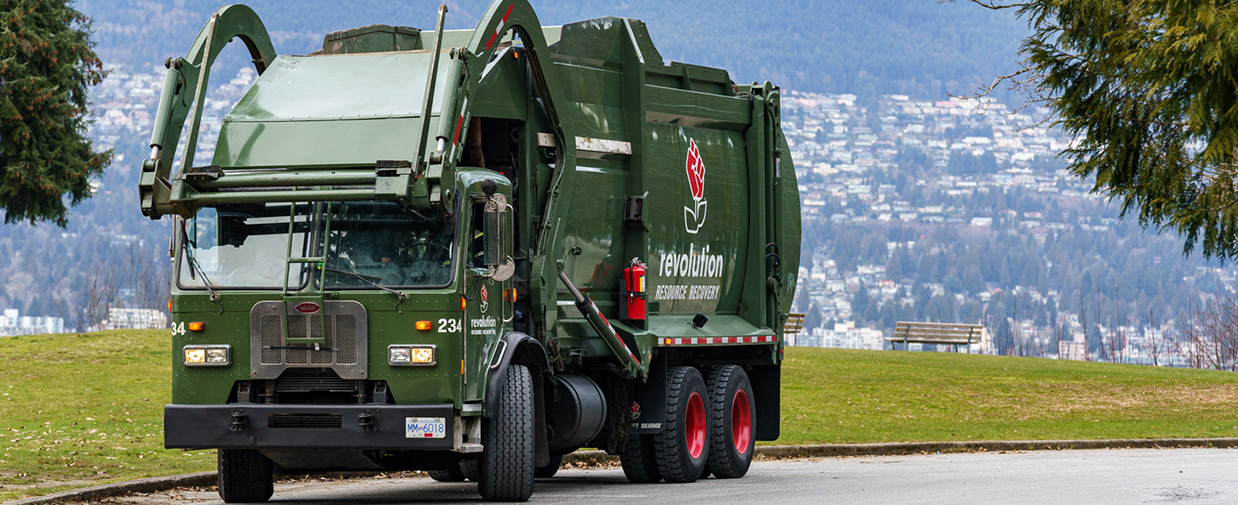 Why Conventional Recycling Doesn't Work
If one resident routinely washes out their peanut butter jars and another doesn't, the entire plastics bin becomes contaminated and your hard work goes to waste. The system imposed by Recycle BC is fundamentally flawed in this way and produces abysmal recycling rates at costs three to four times what our system does.
So, let's put this in context: to achieve a 72% recycling rate, 90% of your residents need to do the right thing 90% of the time with a 90% effectiveness rate. That, of course, never happens and is why multi-family recycling rates using conventional systems are less than 30%.
The second issue is space. Most apartment buildings have limited areas in which to store a dozen or more plastic totes, a compactor, and one or more larger containers.
Revolution's systems address these major issues and produces dramatically better recycling results. We believe that recycling should be primarily left to professionals and we design systems that recognize and overcome the 50 years of failures in the source-separation process.
All we ask you to do is put your organics in a clear or otherwise compostable plastic bag which is placed in a large "Organics" bin. Everything else goes into another bag or bin marked "Commingled Material".  If you have a particularly large volume of cardboard, we will provide you a separate container for that. If you don't have the space, it can go in the Commingled Material container too. You will note that we have not mentioned a "garbage" or "waste" container. That is because when you deal with Revolution, nothing is ever considered discarded or abandoned by you. We are going to pick through it until we get everything of value out.
We will work with you to conduct a waste audit and then right-size the containers and frequency of service. You don't want to have to drag bins out of your underground parking more often than absolutely necessary. If a low-profile compactor is the answer, we can sell, rent, or lease you one, too.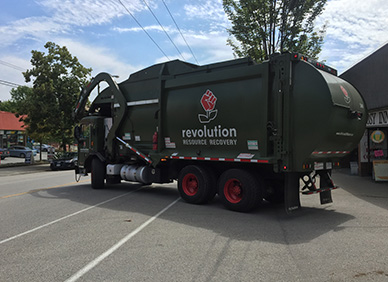 Less work and trouble for your residents. Less cost and trouble for you. Real recycling rates that exceed 80%. How can you ask for more?