Paper is consistently one of the most recyclable commodities. The most important factor in keeping it that way is to ensure it remains dry and free of food and other contamination.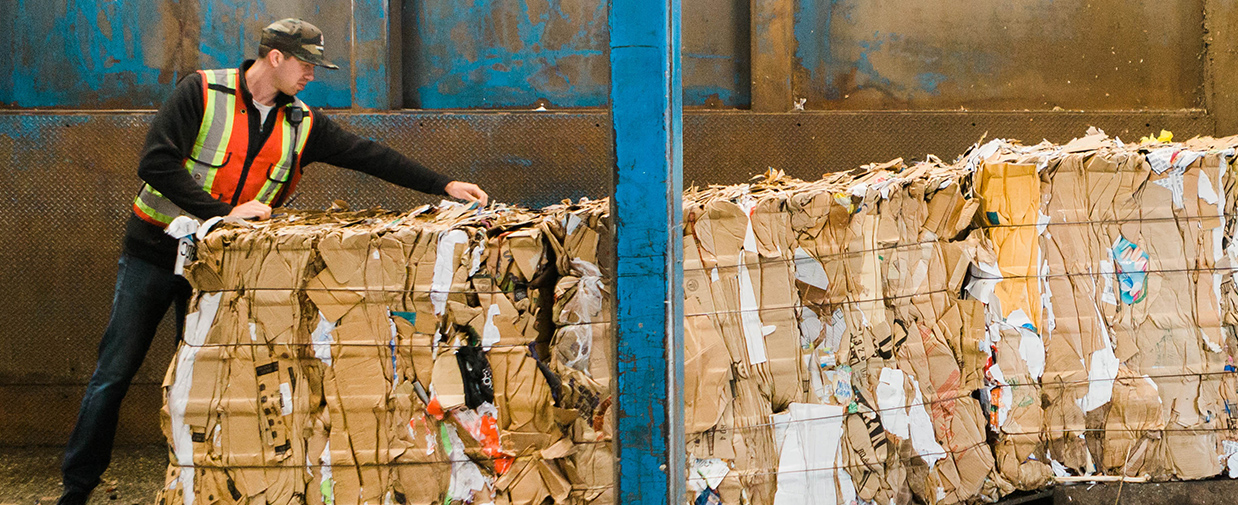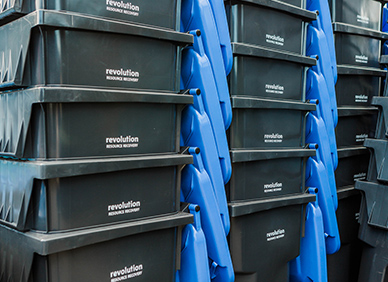 Cardboard and Paper Recycling
We design our collection systems based on plastic bagging rather than allowing this valuable product to become wet and dirty and why our OCC (old corrugated cardboard) containers all have lids.
But all paper products are not created equal. Some—like disposable coffee cups and home food delivery containers—contain petroleum-based films that hinder their conversion back into paper stock. Some—like produce boxes—contain wax liners that are pretty much unrecyclable.  What do others do when they receive that type of product (which is a growing component of our stream)? They bury it in a landfill. Not us.
Unlike other so-called recyclers, Revolution's systems are designed to high-grade all incoming material and to send it where it can be best used. So that single use coffee cup and waxed cardboard box, that will be landfilled by others, will be turned into an alternative renewable fuel by Revolution. We even densify and recycle Styrofoam, which accompanies most of our OCC receipts.
We also process OCC and other paper products for third parties with large volumes.