Construction & Demolition
Revolution is the largest recycler of construction and demolition materials in British Columbia.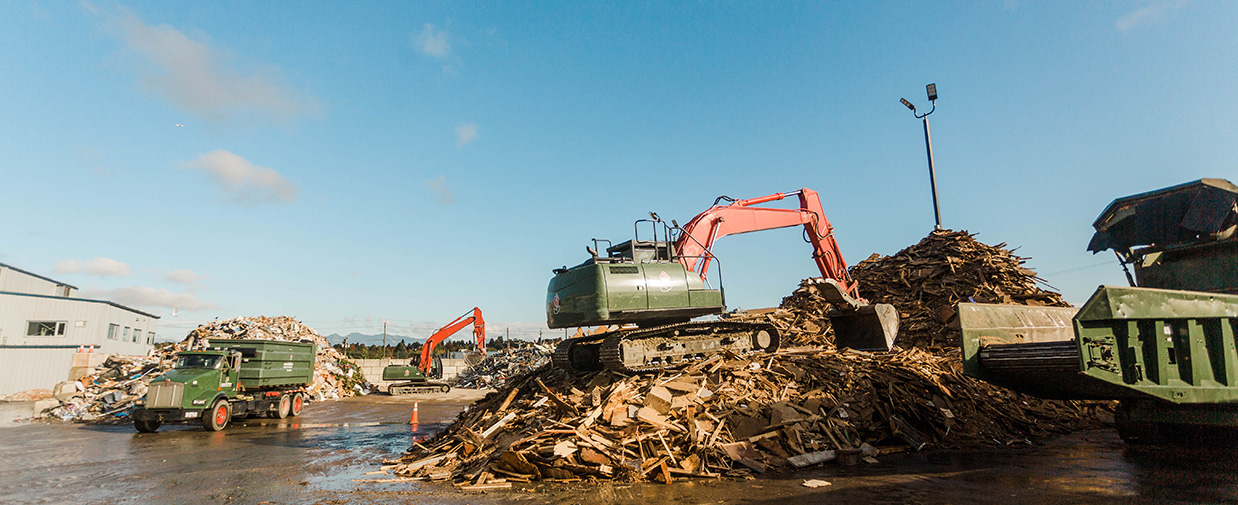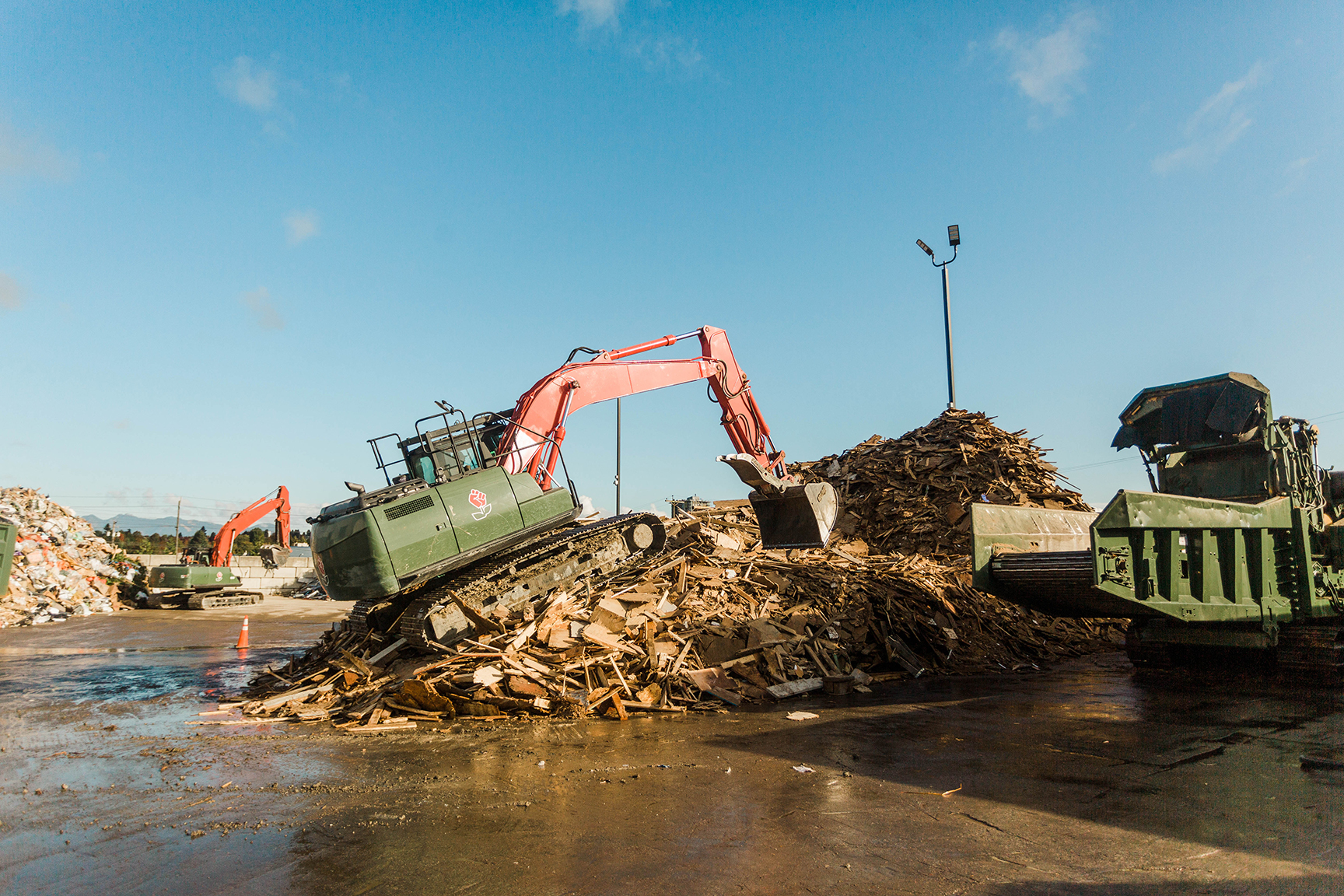 C&D Recovery Parks
Our two primary C&D facilities in South Vancouver and Central Abbotsford are conveniently located on major trucking routes and designed to allow quick and easy access. You no longer need to rush across town to meet a 5:00pm closing or return back to your yard with a full load. We are there for you, whenever you need us.
We also offer the best pricing around because we actually recycle what you bring us. We don't just dump it into a container and ship it off to a distant landfill. We achieve diversion rates in excess of 80% and can help you and your customers attain a Platinum Leed® certification.
We also receive certain inert commercial household wastes and white goods from a select group of customers.
So, if you are interested in improving your business, operations, and profitability, please contact us for more information and perhaps a tour of our Resource Recovery Parks.